1969 Dr Richard Day,"EVERYTHING IS IN PLACE AND NOBODY CAN STOP US NOW..."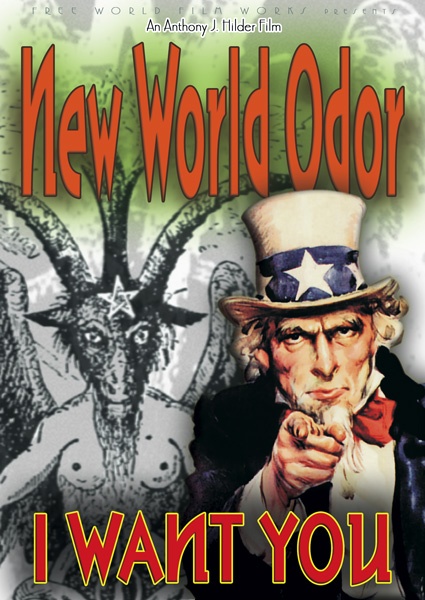 These remarks to the Pittsburgh Pediatric Society were reported by Dr. Lawrence Dunegan, a Pittsburgh pediatrician who died in Jan. 2004. The speech described
"A New World System"
already in place which would permanently transform the world. Dr. Day, who died in 1989 (see obit below), wanted the 80 or so physicians present to be prepared.
-
Quote from 1969 by ruling elite insider Dr Richard Day who kept apologising SAYING IM SORRY "THERE IS NO OTHER WAY" for what they are now unleashing on society,all pornography,homosexuality,drugs,crime,social family breakdown,mass unemployment,terrorism,wars are not RANDOM because of moral breakdown or so called fallen nature it was PLANNED,DESIGNED by the ruling elites before 1969 as a way to reduce population and bring in there New World Order which George Bush senior and other politicians have spoken about in speeches,they talk about 90% of world population reduction but they dont tell you that they plan to kill millions of people using,vaccines,terrorist wars,euthanisia of old people and any means neccesary.
-
Quote Dr Richard Day,
"EVERYTHING IS IN PLACE AND NOBODY CAN STOP US NOW..."
"He said, as we listened to what he was about to present, he said, "Some of you will think I'm talking about Communism. Well, what I'm talking about is much bigger than Communism!" At that time he indicated that there is much more cooperation between East and West than most people realize. In his introductory remarks he commented that he was free to speak at this time. He would not have been able to say what he was about to say, even a few years earlier. But he was free to speak at this time because now, and I'm quoting here, "everything is in place and nobody can stop us now."
-
1969 NWO warning Speech by Dr Richard Day
At 19:32mins teaching school sex education would lead to more pregnancies but this would not be a problem,tax payers money would be given for abortions and homosexuality would be made legal and encouraged and promiscuous sex would be encouraged to break down family values as part of the depopulation agenda.
At 35:37mins there are cures for every type of cancer held in the Rockefeller institute but releasing it to the public would cause the population to increase
At 36:32mins they have ways to cause someone to have a heart attack to assasinate anyone
At 42:10mins christianity will be ended after the Roman catholic church is removed,a new religion will be created with qaulities of all other religions combined to appeal to everyone
At 43mins the bible will be rewritten to fit in with the new religion
At 54:18mins alcohol and drug use would be increased to reduce civilized society and to increase the law of the jungle and law inforcement would be increased to deal with it.
-
1969 NWO warning Speech by Dr Richard Day
Listen to 117mb RECORDING
This is a transcript of three tapes recorded by Dr. Lawrence Dunegan at a lecture titled
"A New World System"
by lecture speaker
Dr. Richard Day Medical Director of Planned Parenthood
,the new modern title for
Nazi Eugenics.
-------------------------------------------
encouraging homosexuality; technology used for reproduction without sex; families to diminish in importance;
-
================================
In 1969, Rockefeller Official Said US Would Be De-industrialized
On March 20, 1969, Dr. Richard Day, the National Medical Director of the Rockefeller-sponsored "Planned Parenthood"
-
Dunegan recalls: "The idea was, you could get a little bit disgusted with your Ford, GM, or Chrysler product -or whatever- because little things like window handles would fall off more, and plastic parts would break which, had they been made of metal, would hold up. Your patriotism about buying American would soon give way to practicality that if you bought Japanese, German, or imported that it would last longer and you would be better off. Patriotism would go down the drain then." - See more at:
http://www.savethemales.ca/confirmedrockefeller_plan_to_g.html#sthash.mYT7xi8h.dpuf
-
CONCLUSION
-
Our political and cultural "leaders" are accomplices in a plot to
re-engineer humanity to serve the Judeo-Masonic central banking cartel. Wars, terrorism, depressions, political and social change, entertainment and fads are all contrived to gradually bring about an Orwellian police state.
-
Dr. Day says politicians are manipulated "without their even knowing it." Their failure to protect us from this Satanic conspiracy is a betrayal of the first order. We have to alert the sincere ones and reach soldiers and police too. Civilization hangs in the balance.
-
People are hurting now and are more receptive to this information. This "economic downturn"

is deliberate

and part of the police state agenda. We have to educate people who think these events are random. The Rockefellers and their traitorous lackeys won't bring this off if the intelligentsia and masses are aware of the truth
-
SEX - PORNOGRAPHY
-
Dr. Day said sex will be separated from marriage and reproduction ( i.e. "sexual liberation") to break up the family and reduce population. Abortion, divorce and homosexuality will be made socially acceptable.
-
"Homosexuals will be given permission to act out. Everyone including the elderly will be encouraged to have sex. It will be brought out into the open. Anything goes." [The "Stonewall Riots" which unleashed the "gay rights" movement, took place three months later.] The ultimate goal is to have sex without reproduction. Reproduction without sex will occur in laboratories. Family size will be limited as in China.
-
-
Comments
23.05.2021 23:36
reader
Hmmm....someone missed the point. No one said it would not increase first....only that it would ultimately decrease.
05.03.2020 17:04
Gordon Muir
The depopulation warning is from whistleblowers and insiders,its not in the Agenda 21 document which im still reading
05.01.2020 23:51
SELF denied Holy Warrior for Jesus Holy Trinity
global extermination by 2025 & globalist talk of reducing 7 billion + down to 500 million & it NO stop there, just so Satan can spite God re: failed idea - suppose to have been God's pride & humanity
17.04.2018 00:12
Jonny
Dm
Maps of were we'll be clear of nukes

03.03.2020 22:50
Jeremy
Please point me to the section in the Agenda 21 document that states depopulation of 95% of the worlds population?